Monday, February 1, 2010
11:50 PM | Posted by Pray For Baby Noah |
|
Edit Post
Noah Solomon was born June 22, 2009. Our pregnancy had a lot of ups and downs, but we were excited to welcome this beautiful child into our lives.
March 2009 -- We went in for a routine ultrasound and left with some devastating news. Our son had inherited a congenital heart defect that runs on Debi's side of the family. The diagnosis - "Double outlet right ventricle". They also felt suspicious that his right lung was smaller than the left due to smaller right pulmonary arteries and his heart being dextrocardia (turned to the right). The cardiologist was confident, though, that Noah would not need emergency heart surgery at the time of birth, but that he could go home and "get bigger".
June 21st, 2009 -- Father's Day!! We attended church in the morning and lunch right after to celebrate... we would be going in later that day to be induced! The next day, Noah was delivered by cesarean and he was as handsome as could be! About two minutes after he was delivered, they suspected he had another defect ... tracheoesophageal fistula (TEF). Basically, his esophagus was not attached to his stomach and there was a communication between his trachea and esophagus. They put in a little suction tube in his mouth to get rid of the secretions so as to prevent him from breathing it in causing infection. He went straight to the NICU and had a CT scan and an echo cardiogram. The CT confirmed the TEF diagnosis and the echo showed a rare vein only found in 1-3 births out of 100000 babies, scimitar syndrome, and his right lung was, indeed, hypo plastic (small). We could not feed him until he had surgery to repair his esophagus and on June 26, he underwent his first major surgery. He was in surgery for more than six hours. He came back with about a 3 to 4 inch incision in his left ribcage and a g-tube inserted into his stomach through his abdomen. It took 2 full weeks for him to recover and heal from surgery and after 3 weeks of life we were FINALLY able to feed Noah by mouth! Noah was discharged on July 17... he was almost 4 weeks old!!!
Noah was home for about a month and a half. We had struggled with weight gain and reflux the whole time. Noah was seen, in home, once a week by a home care nurse. She kept track of his overall health and growth. By the end of August, he had gotten sick with a respiratory virus and was admitted into the PICU up at Children's Hospital of Wisconsin. He was there a total of four days and was sent home in hopes that he would get over the virus... A week and a half later, we were back. He was admitted on September 17 and was put on a CPAP machine to help keep his airways open and to clear out his lungs. After five days, they had started feeding him through his g-tube but the CPAP was blowing so much air into his stomach that his feedings pushed right back out his g-tube. They switched his g-tube to a gj-tube so they could feed him directly into his small intestine and vent his stomach at the same time. Three days later, the "j" part of the tube and perforated his bowel causing him to become septic and rushed into emergency surgery at 1 in the morning! He came out of surgery with a 3 inch vertical incision from his bellybutton upward and a new placement of a new g-tube and an inch incision in his pelvis for his hernia repair. He was on HEAVY duty antibiotics for a little over a week. This was not the end of this "little adventure" ... he ended up having two abscess' drained.. one on his liver and on in his scrotum. ALL incisions had become infected and were reopened and cleaned out. After about 2 weeks post surgery, Noah was getting better. He then became septic again and was cultured to discover he had a blood infection from one of his IV lines. Again with a round of antibiotics. On November 17, exactly 2 months after his admission to the PICU, Noah was discharged and sent home in time for his first Thanksgiving!!
Noah was doing GREAT at home! He was seen in home once a week by his home care nurse. This time around, Noah had been gaining weight like a champ! After about 3 weeks, Noah slowly became sick with a respiratory virus again. He was home for Christmas, but was once again, admitted to Children's on December 28th.
Noah had a broncoscopy, where they look at his airways, about a week into this admission. The study showed a narrowing of his trachea, severe tracheomalacia, and a collapsing of his left bronchus with a lot of secretions. They determined that he would need a pexy done on his airways and pulmonary arteries before we were sent home. Before they would do the surgery, they sent him to the cath lab for his first heart cath. In the cath lab, they had coiled off the scimitar vein and put in a balloon in his right pulmonary artery to even out the blood flow to his lungs. Three days later, they sent him to the OR for his airway pexy surgery. This was done on January 25. The surgery took a little over four and a half hours to complete. Noah was then transferred to the cardiac ICU floor for his recovery since the surgery involved lifting his pulmonary arteries. He now has a new incision that is about 5 inches in length from is neck down. We have been here a month and four days so far and it does not look like we will be taking Noah home any day soon. But we are faithfully praying for a quick healing!
References:
https://health.google.com/health/ref/Double=outlet=right=ventricle
https://health.google.com/health/ref/Esophageal=atresia
https://emedicine.medscape.com/article/186735-overview
http://en.wikipedia.org/wiki/Scimitar_syndrome
https://health.google.com/health/ref/Dextrocardia
https://www.nlm.nih.gov/medlineplus/ency/article/001084.htm
About Me
Welcome to Noah's blog! We thank you for following us on our God-led journey and thank you for all your thoughts and prayers! Noah was born June 22, 2009 with many anatomical birth defects and underwent his first major surgery when he was just 4 days old. He has been in and out of the hospital since day one and has had a total of 4 major surgeries to date, with his latest one being the most extreme and difficult - his first open heart surgery on November 4 and December 17th, 2010. He is a warrior and this is his journey...
View my complete profile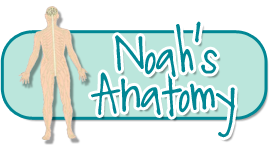 Click on a link below to learn more.
Double Outlet Right Ventricle
Tracheoesophageal Fistula
Scimitar Syndrome
Dextrocardia


Recources for CHD
Buy "Pray for Noah" shirts & more!